We are living in a technological era and college students are not left behind when it comes to being aware of the latest apps to keep up to date and more productive. Here I will be sharing some apps that will come in handy for any college student.
I have given 20 apps that are very useful. A student does not have to use all 20 as I myself only use 7 catering to my specific needs. You can choose from those listed the apps that most apply to you and is fitting for reaching your academic success as well as college life endeavors.
In no particular order, I have given them below.
App #1- WhatsApp
---
Whatsapp is very useful in reaching out to both your friends and family. Is is trendy to have as long as others who you connect mostly to are using it. Sending voice notes, videos, images will go a far way in getting messages to people and completing your work in a timely manner.
You can also have groups chats for class discussions so that nobody gets left behind. I mostly use this app and save a lot on my monthly phone bill expense.
App#2- Oxford Dictionary
---
The oxford dictionary is very traditional and provides you with definitions that are quite accurate and detailed than some other dictionaries. Use it on the go, not to sound scholarly buy to widen your vocabulary. It has audio pronunciations, encyclopedic information, phrases, offline mode usage ability and many other features.
It is ideal for professional academic setting and can help anyone to have a better understandEnglishthe English language.
App #3- Duolingo
---
This app is great for students who are into learning new foreign languages. It can be used for Android, Apple or desktop devices. For most colleges, a student has to take a second language course and this can prove challenging. Duolingo app has over 66 different language courses and it is 100% free.
It will help students to keep up with the vocabulary, to learn new words daily and be ready for quizzes and examinations. It both teaches and test you, so there will be no surprises.
App #4- Skype
---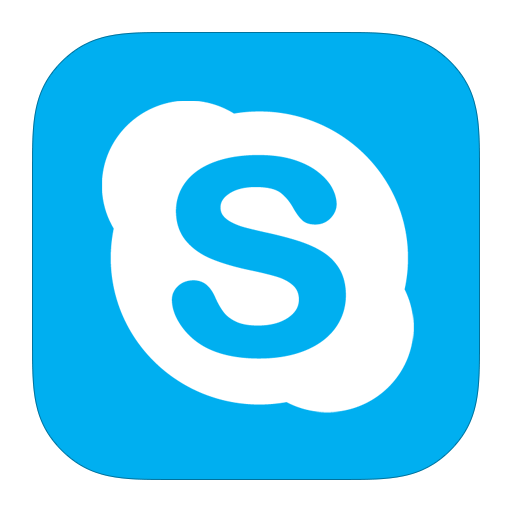 The Skype is best known for its video calling capabilities and is great for meeting in groups online with friends. Regular calls can be made on it as well. One can use it to send messages, links, images, videos etc. There are many people who use this and what better way to hold a meeting with family when distance is a problem. Easy to install and get started.
App #5- Dictionary.com
---
Every smart college student walks around with a dictionary on their mobile devices. Dictionary.com app is very useful when in a forum or presentation where there are always new words mentioned to find the definition. Then you have those professors who love to ask the meaning of a particular word in class.
This dictionary app comes in handy when you can answer the questions and then look like the bright sparks of a lecture. It carries over 2 million words and every day new words will be added to your vocabulary. This app gives definitions, antonyms, synonyms, pronunciation, how the word originated etc.
App #6- Dropbox
---
Often times college students have huge projects, folders or bunch of information that they want to be saved or sent to others and this is challenging with regular email. The Dropbox app enables students to share many things that will not be able to send through an ordinary email.
This comes in very handy where uploading large videos, many photos, and documents is not a problem. Losing important information will be a thing of the past. Saving work to a thumb drive and misplacing it will no longer be necessary with the dropbox app.
App #7- iTunes and iTunes U
---
iTunes U App is an educational app that allows it users to experience dialogue with a teacher and free educational content. With it, one can find courses and a whole library of information from various institutions for self-learning. In a time when the cost of education is so expensive, why not do some online courses from various prestige universities such as Yale, Stanford or Oxford.
There are forums to start class discussions or ask questions. I find it to be useful for college students to engage in similar courses they are taking and add a wealth of information.
iTunes App grants access to a wide collection of movies, TV shows, books, podcast and unending amounts of music to listen. There are millions for a student to choose from when jogging, working out, relaxing or commuting to and from school. Entertainment in your hands-cannot be bored with all these offers
App #8- Viber
---
The Viber app is great for reaching out to family and friends when you are away from home, and guess what? It is absolutely free. Make as many long distance calls as you like, share photos, text messages or videos. Haveing others know about the app and install it will maximize the chance of using the app to your fullest advantage.
Using the Viber app can reduce phone cost usage. It can work on Windows, Mac, Android, Nokia, iPhone etc. You can get Viber out at a low rate to call persons who don't have the app.
App #9- Chegg
---
With the Chegg App, college students can rent or buy textbooks that they will need for classes at a very reasonable and affordable rate. It is really bad when there is a limited amount of textbooks at the campus bookstore or you use the book for six weeks at a class and never used it again.
With Chegg, you can get ebooks so no more walking around with heavy books. Here college students can also get online tutoring in various subject areas, get help with homework etc.
App #10- Scribd
---
The Scribd App allows college students to read as many books as they like for free.  They have an enormous library of books, articles, magazines, documents and audiobooks to choose from. If not ready to read now, a student can save it in Cloud to be read at a later date.
This app will send you four of your desired options every month. Whether it be a magazine, audiobook, and other hard copy books. The app is compatible with Android, iPad, iPhone and Kindle fire and is also usable offline.
App #11- EasyBid
---
EasyBid app is very useful as it will help college students to get their citations for course work correct. If a student does not know how to start writing a citation from scratch. Just enter the name of the book, author and request a citation in preferred style for example MLA or APA. This has proven to be very accurate.
This app can be used on computers and all other mobile gadgets. There are over 55 citation options so they are pretty much rounded on the varying citations that exist. It can site for varying database like books, journals, articles, websites etc.
App #12- Mint
---
Many college students usually have money issues. They spend and when nothing is left they have to call home or worry where to find the next dollar. Mint will help you to keep track of your spending. Mint can be used on any mobile device. The Mint App uses great graphs for illustration and updates itself whenever needed for usage.
It will help students with creating and keeping up with financial goals, budgeting, investments monitoring, bill or tuition payments to be done, help you to avoid late fees, help you keep track of your credit score and give a summary of overall finances.
App #13- TED Talk
---
For students who are innovative and want to be in the lead, having the TED Talk app is highly recommended. Each day you will be presented with fascinating ideas and invention that will keep you informed and inspired by famous leaders and other successful people from across the world. Videos are downloadable and can be shared with other entertainment systems.
A lot of ideas will bounce on you and help you to be more creative in your studies. There are tons of videos, lectures, and language is not a barrier. Name your topic whether education, biology, motivation, poverty, science, latest technology, or success it is all there.
App#14- Alarmy: Sleep If U Can
---
This alarm is one of the best that I have ever come across. It does know how to get a person mad. It will require that you do some simple task to turn the alarm off, for example, going into the kitchen and taking a picture of the stove, shaking the phone or even solve a math problem.
You can set the options to things you would prefer doing to turn it off. The name says it all. If you can ignore it making noise then sleep on. Annoying never gets better. Consider being late for classes a thing of the past with the Alarmy app.
App #15- Clockwork Tomato
---
The clockwork tomato app is for time management and is aimed at boosting work productivity levels for students. It is a built in 3 in one timer, activity log, and clock.
It is used by using a 30-minute rule where a student would work for 25 minutes consistently on an assignment or project, take a 5 minutes break and then continue with it for another 25 minutes. So a three-hour assignment would give you 30 minutes break. Using this technique I find to be very effective and minimizes procrastination.
App #16- Nudge
---
The Nudge app I find to be an all in one fitness tracker. It will help you to keep track of your nutrition, exercise, sleep, weight, hydration, tasks you complete like chores and how healthy your lifestyle is overall. It helps a person to work on their health goals by using a 30-day health score.
One can sync other fitness apps with the Nudge app easily. These could be MapMy Fitness, Moves, Fitbit, Runkeeper etc. It tells how your lifestyle choices have an impact on your overall health and well-being. With this app, college students can keep in shape and not fall off the fitness radar!
App #17- Evernote
---
Taking notes in class has just gotten easier. Evernote is a great app for helping students to take notes in class. It is very colorful and provides creative options. It allows college students to save files in varying formats like PDFs, sketches, text, audio, photos etc. It also has the ability to attach Microsoft office documents.
Don't worry about getting notes from other students when you can capture in so many formats. I really like doing the video because I am able to watch it and remember some concepts (difficult ones) shared or explained in class for my final exams.
App #18-Brainscape Flashcards
---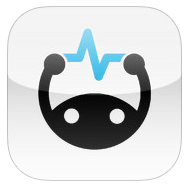 When it come around to doing quizzes, sectionals, mid-terms, or exams, then getting the notes for studying can be a problem. Creating flashcards is good but can be time-consuming. Brainscape makes the entire studying for an exam easier. You can find flashcards already made on your content area, or make them with the Brainscape software.
It also allows for collaboration with other classmates to share cards and even make them together. This helps to sharpen the brain, makes learning faster and preparation for exams effective.
App #19- My Study Life
---
My study life app was designed with college students in mind. It is able to help students keep up with the daily tasks that they have complete, class schedules, remember important meetings, exams, and assignments. Lecturers and teachers find it to be very useful for themselves as well. Creating weekly and monthly calendars is a breeze with this app.
This app is a planner for on the go. No folder or diary but an app that will always be accessible on your gadgets. It gives notifications nearing deadlines and one does not need to be online to use the app. Additionally, it is able to store data in cloud and sync with other devices.
App #20- realCalc Scientific Calculator
---
Most mobiles come with a calculator on them but the ones that are needed in the academic setting of a college is a scientific one. Simple addition and subtraction are kindergarten stuff as courses such as Calculus, Algebra, Statistics etc will require more notations.
No need to buy a brand new calculator when the app is right at your finger tips… well that is unless you will need to carry one into an examination. If you forget a calculator for class or going shopping at the grocery store then you'll have one with you.
I hope that this information was of help to you and that you were able to choose those apps that best fit how you want to improve and shape your college life experience. Feel free to share in the comments below which app you find to be most useful.
To You and your Success This Term
Author,
Nichole