Product Name: SFI: Aim High Dream Big Affiliate Program
Website:https://www.sfimg.com/
Price:$0-$ As much as you are willing to spend, determines how much you earn/lose.
Owner: Gery Carson

Overall Ranking: 25 out of 100
This what I am about to share with you may leave you in a shock state. So you may be wondering if SFI is as a scam or is it authentic as the company puts forward? The company has been around for a pretty good time. It boasts having affiliates and products sold in more than 190 countries worldwide.  Well, let me share an experience with you.
I was pitched by one of my colleague at school about the SFI program and how I can make lots of money off it. 6 figure income at that. Well as college students, we are ever seeking a way how we can earn an extra income.
My friend's offer was amazing but guess what? I had just joined an affiliate program myself. I will share more on that further in the article.
That day we made a deal. I told him that if he could show me proof of him making it financially after 3 months joining SFI, I would sign up on it,  and if he couldn't he should join my program.
In 3 months time, he was all quits. He complained about his coach putting a lot of pressure on him through the program, it demanding too much of his time and the financial cost that it had.
However this being the case I myself signed up on the SFI affiliate program  just to see what it was really about. Now I am going to reveal to you what I have experienced and learned while using the program.
The Product
---
SFI boast having affiliates members enrolled in the program every 50 seconds. A fast growing company…….What is the catch? At the end of this blog, you will figure whether SFI is the place you want to start your online education or not.
SFI was founded in 1998 by CEO Gery Carson an entrepreneur in the business arena. He is know for his achievements in being "a pioneer force in direct mail and internet marketing industries for more than 2 decades, top marketer and record breaking distributor for various direct sale companies, gain spotlight in the Money Maker's Monthly, Upline, Opportunity World Magazine and listed among 1992's Outstanding Young Men of America list 1997 Who's and Who in the media and communications-(SFI Website)."
This CEO seems to have a good background, but SFI that is launched has its own dilemmas and how it is being operated.
SFI is a very popular affiliate program is know to many across the world. It's standing organization of 17 years have come a long way.
The main deal with SFI is to refer people to the various products that they have and introducing them to becoming affiliates. The more persons that one can have on his or her team the higher the chances of making any money. It works on the basis of the recruitment which is pyramid-like in reality. This is how it works:
Become an Executive Affiliate (EA) and maintain your status throughout the program or upgrade
Complete assigned task and training for each day
Get 5 new affiliates to sign up under you
Train you affiliates to do exactly what you do

This is a program that SFI has partnered with and it proves to be one of the main streams of income that the company has. Here they have thousands of products that they are marketing by way of auction. The program started in 2009 with under 6000 products abut has now escalated to over 80,000 products+ services.
A member can place a bid on an item and get it at a cheaper price.(Most items are second hand/used). Just a caution sign to you. It is like having a garage or yard sale.
Anyone can put out stuff or a product of their own on the site. You want to ensure that products are in a good condition and are usable.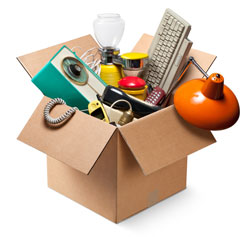 As an affiliate in the SFI program it is his/her duty to refer persons and when individuals join and purchase something on it, you as the person who referred them is able to gain a commission from the sale. 15% sale points.
You use your SFI login information to log into TripleClicks as well. This I have seen to be the fastest way to earn commission"buy and sell Tripleclicks products." To bid in the auction, you will need to buy what is know as Tcredits.
You can either buy or earn TC. In order to participate in the live auction, there is what is known as Price Benders which is similar to the triple clicks. 1 TC costs $0.29. To bid on an item, you can spend up to 300TC.
Take for example purchasing 200 TC at a cost of $58
A bid may start or end at any of the prices seen below. The higher you bid the more TC you will need. If it took you 150 TC to win the bid then you would have spent $43.50. It works out at times that you actually bought the item unless the item price is way above what you would actually pay for it.
Bear in mind that the company also take the TC for all those persons who bid on the item and were losers. This is a way that the company earns or make their money back! ………the world of business.
Pro's and Con's
---
Pro's
It is free to join the SFI affiliate program.
Sponsors who act as coaches will help you if they are fully rounded with the program.
There are multiple mediums to receive payment.
Training is provided however overwhelming.
You are allowed to refer persons and have them as an affiliate as long as you are a member of the program.
Con's
The program  is compartmentalized with a lot of activities to carry out that can make one feel overwhelmed.
The program is not newbie friendly.
It takes a long time to get responses from the head office support team or center.
They have upsells where you will actually be paying for products and membership.
Being bombarded everyday with emails to login and do various tasks and make purchases. (average 4 per day)
SFI encourages it members to use the marketing strategy of promoting friends and family into becoming affiliate than introducing  more modern ways of gaining affiliates."e-marketing"
12 level compensation plan.
Only a small minority group 1/4 of executives is making the 6 figure income they boast. (pyramid)
There are a lot of complaints within reviews and feedback that are reported about the program a lot of places on the internet.
Each month you have to start over in getting VP-Versa points to reclaim back team level.
Support
Most time support is done by way of the person who actually sponsor you to join the program. When I say sponsor do not immediately believe that it is someone who is paying for the various aspects with the program that involves finances, you will have to pay your way.
Personally I did not have a coach and any immediate queries that I had I would have to refer my sponsor which would have been my friend.
On their website, you can find the address of their company, fax numbers:
8251 Northwoods Drive,
Suite 200,
Lincoln, NE 68505
Fax (402)434-8483
For the phone support, persons will have to call you by you submitting a ticket with your
Area of concern(they provide options)
Phone Number
Best Time To Call
Question/Request/Concern
This is due to the language barrier and allowing them time to get the necessary information along with persons to query with the right information to speak with.
SFI also provide a 24/7 affiliate center where persons are able to receive help. This is done through the process of submitting a ticket, which is similar to sending an email and awaiting a response. Note: Getting responses can take you some days or even a week.
They advertise live chats however I have not found it unavailable being a member. Maybe there is some glitches in their system. What I have seen is a forum option where you can leave questions or comments and expect them to be addressed after a couple hours or days.
Training and Tools
---

There are three beginner stages, intermediate level training, and advanced level training methods.
To get the knowledge base that is really needed to using the program and start earning an income, you will need to read a ton of information.
For beginners, these are what you will need to do in the first month.
Complete your to-do list section every day. Complete all tasks and gain VP points.
Earn 1500 VP points for the month.
Get others to sign up.
You and your affiliates make purchases and participate in the bidding auctions. As an SFI team member, you can get 20T credits for free every month by completing tasks.
A total of 30 lessons are given for beginners. One a day is sent to you.
After completing these more, more and more lessons are left to come………..learning never ends.
The training is complex and can really be confusing. Most of the information that is provided in the trainings are also a bit outdated.
I must say that they mainly teach you how to recruit new persons in joining.
Who Is It For?
---
I would definitely not recommend this program to someone who is new to internet marketing  or a newbie per say who is looking to make money on the internet. It will definitely not come easy if you do not have any experience whatsoever in doing  business online.
Leave SFI to the experts and those who do not mind spending a few bucks in a series of months to make commissions.The experts may figure out how to make higher commissions over $5 in a shorter time span. A newbie is looking at 6 months to familiarize and start earning the same $5 per month. The 3 months time span that SFI has for a newbie will not work.
The Cost
---
To first get started with the program they offer a free membership. You are able to get access to the various tools that they provide with the free membership.
If you want to earn you will need to purchase the products that they have. Depending on the products that you want to buy will depends on how much you put in.
So it is not totally free. As they say if you want to make money you gotta spend money. One thing that SFI have come short of is that you may fall in the trap of spending more money than you earn. Person's spend up to $3000.00  using the program.
(An example is you spending $200 for the month on advertising and buying products and only make $3 in commission with them for that same month.) Some things you will find yourself purchasing per month are:
Tcredits……………$29  for 100
Gift Cards…………$30
S-Builder Coop….$22
PSA's………………..$30

Hosting…………….$30

Total…………………$150 and can be higher
Purchasing all these is not mandatory, however if you want to maintain your status when it comes on to membership and being a team leader, you will need to purchase VP-Versa points/Tcredits so that you can win products in the auction. There is a poor success rate if a member does not invest.
The Team levels are:
Affiliate…………………………..1499 VP=$434.71
Executive Affiliate……………1500VP=$435
Bronz……………………………..1000VP=$290
Silver……………………………..2000VP=$580
Gold………………………………2500VP=$725
Platinum………………………..3000VP=$870
The aim for me is get more than what I put into any program. Investments are good but not at such high stakes.
How to Get Paid
To get paid through the system they use: Paypal, Triple click master card, and Direct deposit checking options. I signed up for the Payoneer card which allows anyone to get paid in their own currency.
It is an international card that you can use with almost any affiliate program, and you can apply for it separate from using the SFI program.
Just like the Paypal account that you can send or receive funds through it. The account comes with a card that allows you to draw your earned salary from 200 countries in the world.
I applied for mine and receive it within 2 weeks after which I activated it. Depending on where in the world you live it can take more or less time to arrive. They will tell you how long your card will take to reach your designated.
Your Paypal funds can be sent to this card so you can use it right away. You do not have to use this payment system. You can learn more about the Payoneer card here.
I have never received payment from them, but I have read testimonials of persons account being deleted/blocked and not being able to contact SFI to get their commissions………………………..NOT everybody has the same luck.
My #1 Recommended Program
---
I guess I am not that devasted that I am not receiving any commission from SFI so far, because the program that I mentioned earlier having joined has continued to prove successfully and stand its grounds as I continue to be a member. I can never replace this program with any other.
Here you can earn while you learn and it is 100% newbie friendly.
My Final Say
---
It can be a real tough challenge for a Newbie or even someone who is experienced in internet marketing to earn using the SFI affiliate program. The activities to do an a daily basis can be overwhelming.
It has not been a long time since I have joined the program, but what I can tell you is that I have not made even a penny as yet. I am to share more with you as I continue using their program.
Hope someday I will be able to load up that Payoneer card………hahaha. It can work for experts and those have a lot of time to dedicate to learning everything about the program. Pretty long process.
Verdict
So there is some level of authenticity in it, however, it is rather low down and not one that is recommended for a newbie. A newbie needs step by step guidance and SFI does not do well at providing that. You do not want to rely on a coach who him or herself hardly knows what is happening or how to make you cash.
Why be loyal with no money in your pocket?  Warning…SFI can go well for experts, NOT newbies. This program is a scammy set up for failure. It works out just the same as if you were clicking some PTC ads for pennies each day. At the end of the month, you see nothing over $3.00. There are better programs out there.
Feel free to leave you questions and comments below. If you are a member of SfI I would love to hear your experience and help out a newbie in finding a suitable program.