Product Name: Nikon D7000
Cheapest Place to Buy: Amazon.com 
Price: $618.95
Guarantee: 1 Year Warranty
Overall Ranking: 9 out of 10 
The Nikon D7000, Product Overview
---
I always find it annoying being in the back of the crowd and trying to  get a close enough picture of what is happening at the front of the stage. Taking photos is a hobby of mine and I realized that my phone's graphics and zooming was just not the best.
It drove me to seeking a camera that is able to capture all the highlights. The Nikon D7000 is one that is fitting both for a Pro and a starter. Yes, I know that there are many cameras out there on the market and it may be hard to choose the brand from some of the popular- Sony, Nikon, Canon, and Pentax.
The SLR camera has a 16.2 Mega Pixel with lens 18-55mm lens. EXPEED 2  image processing engine, 6 frames per second shooting, 100% frame coverage viewfinder, active D-lighting, wide area coverage-powerful 39-AF, optimal multi-power battery, and strategically located buttons, switches, and dials.
Sure it is Expensive but the Quality is Superb.
---
On any occasion, this camera is ideal. Whether for weddings, graduation, concerts, going on field trips or even vacation. The Active D-Lighting allows the camera to capture details and highlights.
In areas where it may be dark or using flash is not the best option, the EXPEED 2image processing is able to give varying settings or scenery a smoother tone.
The ISO performance that it holds is absolutely stunning. Sharpness from the lenses is amazing as it is able to hold the focus of any image even in moving motion.
The exposure metering sensor that is built into the camera is able to read the colors and brightness that is presented in scenes and to give an approximate reading fast and powerful. It gives the option of  picture control allowing one to manipulate the quality of pictures.
The Nikon D7000 is also able to bring a wider variety of objects into perspective and not only provide details, but its color radiance is magnificent. It is really something to look at. It produces the best and closest to actual scene or object.
Changing Lens for Optimum Effect
---
One thing that I find to be amazing about the Nikon D7000 is its ability to use varying sizes of lens. This shows off the versatility of the camera.  Changing lenses can definitely work in anyone's favor.
I have selected the top three lenses that can really come in handy whether in a studio or outdoor setting giving fantastic results:
The Long Lens/Telephoto Zoom
If You want to catch a 200 yards photo this is ideal. The Nikon Nikkor AF-S D 70-200mm is a great teleconverter. It is the standard lens that most photographers have.
It's also a vibration reduction lens. With this lens motion, blur or grainy photos is not a problem. It is able to capture solid photos, even if there happens to be a little shaking.
The Nikon 18-105mm DR
This lens gives great macro zooming. Shooting close objects with this lens can be really fascinating. It is pretty sharp in capturing photos.
It has a good grip when holding and does not give shaking. Can be accessed at a good price in comparison to its quality.
The Nikon 50mm F14G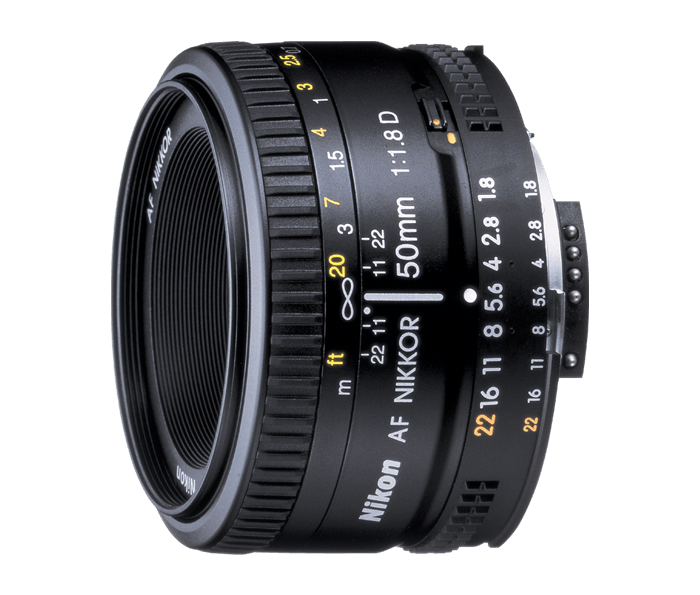 This lens gives a field view of about 75mm. Great for shooting portraits-kids, couple etc. It has a good aperture. Great when shooting in  dark places due to the F14. This lens is really fast when getting focus.
Pro's and Con's of the Nikon D7000
---
Pro's
Twin SD card slots.
1 Lithium battery (included)
Electronic viewfinder
Automatic with manual
Great ISO and good in low light areas
Built in EyeFi support
A lot of features
There are some accessories that accompany camera.
Con's:
No SD card included with the camera.
Accessories are Pricey
Camera itself is pricey
A bit heavy (6 pounds)
How To Care For The Nikon D7000
---
Cleaning the camera can be done in a few easy steps. First you will need a camera cleaning kit. This can be found at places like amazon.com Most time a camera is needed to be clean is because of dust.
Dust can be present almost anywhere on or inside the camera. From the sensor to the viewfinder and outer body areas.
The camera also has a built-in cleaning system. You will need to turn on the camera go into setting and find the option that provides this.
This will remove the dust from the sensor. Below is a short video on how  you can easily keep te best care of your camera and get to know about it better.
Do leave your comments below as I anticipate hearing your views.
Nichole,