Throwing a graduation party can be as easy as it will get. If you follow these few simple steps you will be on your way to throwing one of the parties of the century.
Before we start, bear in mind the age group of you graduate and gender. A bad example would be to give a beer to a 5-year-old. Your party could be formal, semi-formal etc. You need to have your guest know the dress code before time.
Don't let the Cat out of the Bag
When planning a surprise, the first thing that is needed to be done is try every mean possible to not let the graduate know. It has to be kept a secret or it will ruin the surprise. Yes, you need friends on board and those that are close to the graduate.
Also, when sending out your invitations, you need to let your guests know that it is going to be a surprise. This means the graduate should not even receive a hint that they are even going to a party. Always seek to distract the graduate. You can do blindfolds if necessary.
Step One
You will need to decide on the date, time, and venue of your party. I advise you to throw the party after the graduation ceremony. This could be during the evening or in the night.
It's nice to know that after going through all the procedures of collecting certificates and marching on the day, the graduate is able to chill with family and friends later in the evening and relax.
Following this step will help you to make the invitations to send out or make the necessary calls with adaquate information.
Step Two
This is the time to do some brainstorming. You need to come up with a list of all the items that you will need to make this party a success. Along with this list you will also need to make a budget. Your budget should tell how much you intend on spending. This a list of  some of the possible items you will need.
Decorations
Food
Souvenirs
Music
Gifts
Games
Camera
Decorations
You can use colors and posters that are relating to the theme of the graduation. Ensure to check the graduation side in the stores when shopping for your decoration. These can vary a lot.
Examples are: balloons, colored table cloth, backdrops, streamers etc. You can choose colors based on school colors, or graduate favorite colors. Most decorations are usually not costly. Be creative and have fun setting up your venue.
Ensure that the decorations is evenly spread out across the room so that persons can feel the setting instead of having most of your creative work mainly in one corner.
Food
At your party, some food ideas that you can have are; cake, ice cream, finger foods such as potato chips, biscuits, Doritos, popcorn etc.  You can have a meal instead if you wish. For example chicken, fries, burgers, patties and pizza.
You can have the food in a buffet style where persons can take that which they like or have two or more persons sharing the specified meal.
Culture can play a lot in the type of food that you desire. It is best to go on the light stuff at a party. You will also need drinks or juice that is age appropriate for your guests.
Ensure that you buy enough food to meet the demands of your guest. So have a number in mind of how the turn out will be or else you may find yourself running to the store or feeling embarrassed.
Souvenirs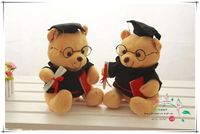 Souvenirs can be small items for the guests to keep as a reminder of the graduate accomplishments. This is not a compulsory item but would make your guests feel welcomed and appreciated knowing that they came. Especially if he or she brought a gift.
Make the souvenir whatever you like as long as it symbolizes the event. It could also be a personalized item or a small bag packed with goodies. The ideal time to give these is at the end of the party or when persons are getting ready to leave.
Music
A party without music is not a party at all. You need music to set the mood of the party. Age appropriateness is important. You may want to go easy especially when children are present.
Select the type of music that is most fitting and ensure that equipment are there to have it heard. You can use home stereo instead of hiring someone to come in and play saving you some cash.
Gifts
Providing gifts is not necessarily on the host of the party but mostly on the persons who are being invited. You want to have the option of bringing a gift in your invitation letter or when you are calling friends and family to invite them.
It is not always mandatory, but it will top off your party. Remember graduate age and gender appropriateness in gift type.
Games
You can have games at you party. You would want to brainstorm what games are usually enjoyed by your graduate and guest that is fit for the setting. These should be those that almost everyone can participate in.
Whether indoors or outdoors they are many games that could be used. You can also play games or activities that include children if they are present. Even having a dance off could get the crowd going.
Capture the Moment
Most definitely you cannot allow all the happy moments to past by. You can always capture it with your camera. Having photos can really serve as a great reminder of the fun time had, while on the other hand they will and can be shared on social medias like Facebook, twitter, etc.
Highlight with friends the fun time you guys are having. Catch all the fun in a shot with the Nikon D7000 camera. It is ideal in producing quality photos.If you want a camera that is not only powerful but durable you can try it out.
You can leave your comments in the box provided below.
Nichole