Selling used textbooks can be pretty easy. Today I will be sharing some of the most simple methods that will allow you to sell your unwanted textbooks to earn an extra few bucks. Prices gained from selling books can vary as the condition that a book is in really matters.
After selling your used textbooks, the company that you sell them to will be reselling it to another customer who wants the book but cannot afford to buy a new text.
I have arranged the websites in order from the number one best and higher paying sites. I am sure that after discovering these simple ways you will walk away smiling feeling like a boss after you send off your books to its new location- in the hands of a grateful individual.
Click images when ready to take a look at the  various sites.
#1

Cash4Books.net
---

With Cash4books, there is a book quality requirement as with all companies that repurchases books have. If your book is stained, soiled, torn or even highlighted to a certain extent this can devalue the actual amount that you could actually get for your book.
This is how it Works:
Decide on all the books that you are willing to sell.
Get a price quote by typing the ISBN number into the form on their website or using their app on your phone to scan your book.( this is a 10 or 13 digit number that is normally found on the inside or back cover of the book.)
Package books that were accepted to Caash4books in a box and mail it off to the company.
Receive your payment via medium of Paypal or Check (within 13 days or less after mailing books.)
Immediately Cash4books will let you know whether or not they want your book to purchase. It is also good to use a PayPal account online if you have one. Cash4books will cover the PayPal expense so that you will receive you full amount of cash.
Take note however that Cash4books is not into buying much fiction or novel literature, but they are really and definitely into buying used textbooks that are not too old and can be used by others. You can still try adding some none textbooks if you wish though.
Important-Free shipping is done from a US post office or FedEx. To use the barcode app, you will have to have a phone number that is located in the Unites States. The app is compatible with Android and iPhone gadgets.
#2

Bookjingle.com
---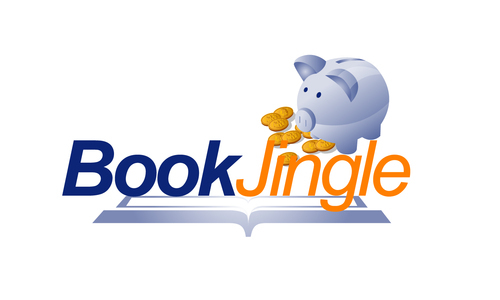 Here again, is another avenue that will allow you to sell a wide array of books. What book jingle is very coming in buying is textbooks. Just as with the Cash4books.com, BookJingle offers reasonable pricing for your used textbooks.
This is how it works:
Visit the website and enter the ISBN numbers for the books you desire to sell into the form to see which books they are willing to take.
Accept BookJingle's offer and print out the free shipping label that they have.
Package books, attach label and ship accepted books to them
Wait for payment to (PayPal or check) Payment usually takes 48 hours. Fastness depends on where you are located.
While cash4Books will accept books at a certain condition but lower the value of your books. BookJingle will not accept book in these conditions: Missing pages, torn pages, loose pages, staining pages, paperbacks with torn covers, books wit odor or workbooks with manuals and answers written in the spaces, and  water or moisture damages.
#3

 Wealthy Affiliate
---

Here you have the opportunity of doing your own business in selling books. This is a great business opportunity. Many college students often times leave college and really want to get some none essential books off their hands. You can sell these books for your friends and even earn a percentage.
You have the chance to create you own website and advertise the books that you have to offer on a daily basis as you please. Just as any site like amazon or Ebay does. You can manage book sales as you please.
This is how it works:

Get paid to your Paypal account or receive check the 1st of every month.
If you want something that is long term this is definitely the way to go. WA provides all the training and tools that you will need to make it through successfully.
I have always been interested in helping people who are interested in getting various design dresses among other products and ideas relating to graduation, and so I have created my own website where I am able to even sell these products. It has been a great success  Take a Peak.
Instead of walking around seeking buyers for your books……..why not buy other people's books and then you would have the chance of reselling them at a price you wish. One great opportunity is that you not only get to sell hard copy books, but you have the chance to sell the soft copies "ebooks".
Note- seek out the demands of the books that you will resell and what other companies are selling the books for. (E.g Amazon and Ebay) If you have a business mind, the profits here can be really great.
It is totally free to get started and one of the greatest thing about this is that you can earn while you learn. For more information, you can click here.
#4

TextBook Rush
---

This site is a good site to get good deals for your used textbooks. They also offer cash for games, movies, and other electronics. The service of renting and buying is also available. If you intend to continue studies you can have a tremendous amount of success when getting books at good bargains.
This is how it works:
Visit the website and enter the name of author or ISBN of the books that you wish to sell into the search bar.
Print the free shipping label from the books page
package accepted books in a box and mail to the company.
Receive payment by means of cash, PayPal or store credit in exchange for your books.
#5

 Lecturers and Upcoming Undergrad or Graduate Students
---

At my college usually after or about a month before graduation the students would find lectures for the classes they were once students in and offer their books to be sold to other students who would be taking the class in the next semester or school term.
This is actually a good way to get rid of your textbooks. College texts can be really expensive and targeting an audience of students that would be needing it is a great idea……believe me students will buy as long as you are reasonable. Well, you will be cheaper than the book store definitely!
With this option, you will have the option to set your own pricing. In fact, you can rent your book per term at a reasonable price and even make more. Ensure to wrap your book so that being handled from person to person it won't get damaged easily.
When renting you want to ensure that you get the contact information of the person that the book is rented to (school ID num, cell number etc.)
#6

Payloadz………..Electronic books
---

You may have been thinking that all that I have been talking about is shipping off books, but what about Ebooks? those that you bought online. You still can make money from these books. Some of the sites I've looked at so far not only buy physical books but audio and online readable.
However when it comes to Ebooks I want to specifically mention this site……PayLoadz! Not only do they allow you to sell ebooks, but music, movies, digital art, and craft etc. It is a system that is built to allow you to sell all materials that are downloadable.
This is how it Works:
Sign up and open an account with them.(30 days free trial….14.95 per month after)
Deliver book to your customer through the automated system or via email.
Get paid by customers immediately when they make a purchase. (Paypal)
It is very similar to the Wealthy Affiliate program. You are offered a free starter membership to join and you are able to become an affiliate member. You will be charged
You also get the opportunity as with Wealthy Affiliate to sell ebooks and any other product from various digital companies.  learn more.
# 7 

half.com
---
This is an eBay company that allows you to sell your used textbooks. Here they accept a wider range of books, not just textbooks. They will allow you to sell your unwanted games, music or movies along with other variations of books.  They have a wide list of categories that make it possible to sell any type of book a person wishes.
This is how it works:
Create a seller account on half.com website. You have to become a member
Enter book's ISBN number into textbook are log and it will ask you to fill in some detailed description about your book or item.
You  will need to list books on their website, there are buyers from all over the world who have access to view and  buy your product back from you.
When you make a sale or someone is interested in buying, you will get an email from half.com and will have 72 hours time to mail the item to the buyer. (Information will be enclosed in email) Remember to use the shipping method that your buyer requests.
Pay for and print shipping label to place on the package to be shipped and ship package. (Located in your account on the site that you have created.)
Get paid from half.com at the pay period once or twice per month or have direct deposit into your bank account. Learn more.
Many companies will charge for you to list your book on their website but what half.com does is to not charge you to list it but charges you  a commission from the sale price on the book.
| | |
| --- | --- |
| Selling Price | Half.com Commission |
| < $50.01 | 15.0% |
| $50.01 – $100.00 | 12.5% |
| $100.01 – $250.00 | 10.0% |
| $250.01 – $500.00 | 7.5% |
| > $500.00 | 5.0% |
When it comes to shipping your book, you are being charged based on the type of book that you are selling.
       
 Item
USPS®
Media Mail / Ground
Expedited
Method
Hardcover Book


Additional Item – Same Seller

$3.07 per item


$1.40 per item 

$5.24 per item


$3.49 per item 

 Paperback Book


Additional Item – Same Seller

$2.64 per item


$1.19 per item

$5.20 per item


$2.24 per item

Audio Books


Additional Item – Same Seller

$2.64 per item


$1.15 per item

$5.20 per item


$1.94 per item
I know that this entire process can be a bit technical and it is like owning or doing your own business. You will have to wait until a buyer comes along that needs your product before you can make some cash. The process does take some time, but this is another way to have a business in selling in books.
In fact, half.com is just doing the advertising for you when people make searches but you are actually doing the process of selling then give the percentage commission to half.com.
#8

Bigwords.com
---

Here you will find that you have the opportunity to compare various sites and see where you can find the best deal to sell your book.
This is how it works:
Visit the website and type in the search bar the name or barcode of the book you would like to sell.
It will give you the various editions and the prices of the books. Select SELL and the START COMPARISON
You will see various sites that sell books and the different offers that they are making.
Whichever site you choose you will be sent to the site to see their process and terms of selling and from there you can decide if the site chosen is the best fit or if you can sell it elsewhere for a more reasonable offer.
#9

Amazon
---
The same as half.com they deal with listing. Amazon is not the best of deals when it comes to getting the best price for your book unless, you have the latest editions or an edition that is really not too far dated.
This is how it works:
Visit the website a set up a seller account with them
You will need to enter the ISBN and give a description of the books that you have. (List them)
Check condition for acceptable books…writing on pages, highlighting etc.
Add books to your shopping cart.
Set the price for your book. (you are required to set your price at least 10% lower than the amazon price they have)
Amazon will notify you when the book is being sold.
Package must be shipped with 48 hours after the book is being sold. A return address must be on the package.
Amazon has a tendency to want you to trade in your used textbooks for a gift card. Many aim to not want to not give cash. If there is an item that is of equal value to the books that you have you may also go with this option……that is if you do not need the cash.
# 10

On campus Book Store
---

I have made this the very last option that you would want to take. This can be effective however        it may seem. Usually when trying to get your book sold back at online campus stores it can be hard to get it sold at a good deal especially when you have kept your book in a not so great condition.
Some may not give cash but will want to give you a store gift card so that you will have to spend back every dime in there, or maybe you will have to get another text. Sort of trade for a new text.
Final Words
---
You may be wondering how it is that I have not mentioned anything about a yard sale, the well-loved, and popular way of getting rid of old and unwanted items. It can be effective for other types of books but not when it comes to dealing with textbooks. Just think about it………..will you find many persons in your neighborhood going to college or needing the books?
Ebay is a good place as well but like Amazon there are more technicalities in the process.
As I have mentioned before I am doing things long term and Wealthy Affiliate is the program that has been working the best for me even when it comes to getting rid of my old textbooks
Let me know how your experiences have been and what have actually been working for you. Feel free to asks question or leave comments below.
Nichole,