Getting the freshman 15 in college is definitely not a good thing. If you find yourself afraid to look on the scale, then maybe it is time you take action in making an improvement in what the scale actually says. Attending college or planning to? Want to know how to lose weight? then you are at the right place!
I am not the skinniest of girls but I do manage to keep the weight off while in college. Here some tips on how you too can keep track of your weight. Here are the top 10 ways you can lose weight in college.
#1 Take the Staircase
---

It's very easy to take the elevator than taking the staircase. Most persons seek to take a shortcut or drive to school than walking.
If college students want to lose weight then they need to start walking. Walking means going up the hill, staircase and not just on flat surfaces.
There are lots of health benefits in climbing the stairs. You will be improving your muscle tone and losing weight at the same time. There is no special training or skill needed in walking.
Stair climbing is the most powerful form of walking.  By doing this you will burn 2-3 times more energy than walking on flat surfaces.
Seek to walk as much as possible. I normally walk 30 minutes to school and 30 minutes back. It is small steps that achieve big gain.
#2 Visit The Gym
---

Many colleges offer free gym membership to their students. Try to exercise for at least 3 hours per week. Gyms normally have fitness trainers who will help you to create a plan that will help you lose the weight you desire.
Personally, I would exercise at home with my friend. Sometimes my schedule doesn't fit in a time for going to the gym on campus. To the right, I have uploaded a photo of this morning's workout.
You can use a weight calculator online to see what your weight should be based on your height and age.
There are many weight-loss videos or programs online that you can use for free in helping you achieve this goal. Check out some of my favorite videos I use in the mornings when exercising at home.
#3 Drink Plenty Water
---

If you had not known, the body is made up of 60% water. It is recommended that men drink 3.7 liters (13 cups) of water per day and women drink 2.7 liters (9 cups ) of water per day. This should be inclusive of fruits and vegetables eaten.
Drinking adequate water will help you to prevent health problems such as cancer, kidney stones, headaches or even constipation. Water is able to boost your metabolic rate allowing you to burn more energy.
Instead of having juice, take a bottle of water.  If you get tired of water, try flavored water. Just add some lime, lemon, cranberries, or grapefruit.
If you desire to drink fruit juices, drink those that are 100% juice. Have a glass of water one hour before each meal. This will help you to feel full and make you eat a little less.
#4

Skip Night Snacking
---

You don't always need to carry a snack around or say to yourself "this is for when I need to munch". When you are hungry you should go and have a steady meal especially if it is during the lunch hour.
Foods in cartons with lots of greases or sugar, have your mouth going "crisp," fatty chocolate bars and sweets will only let you put on the pounds. Vending machines are not your friend, avoid them at all cost.
Having late night munchies will only lead to weight gain. Eating lots of carbs is linked to weight gain, obesity, and diabetes.
If you really have to snack why not go the healthy way. Snack on nuts, grains, raw veggies, fruits, crackers, fruit bars without sugar etc. Here are some of the best healthy on the go snacks you can choose from. They are quick and easy to have.
#5. Eat Wholesome Food
---
Ensure that you have breakfast in the mornings. This makes you less hungry when it is time for lunch. This may be hard for some persons as they can't eat too early. Having a wholesome meal gives you the energy to go throughout the day.
Avoid eating out at fast food joints. Write down your menu for the week and shop for the items to create those meals on the menu. Wholesome meals come from all areas of the food groups. See the chart above for recommended wholesome foods.
Additional Tips.
Use a salad or smaller plate for your meals. This will help you to only eat a serving. I also encourage you to skip second servings.
When you dine out, desist taking the mega or large sizes. Go for the minis or small. Additionally, slow down when eating. By doing this you will realize when you are full quicker when you eat slowly.
#6  Get More Sleep
---
There is no remedy for sleeping but sleeping. Yes, I know college is all about studying and covering the workload. I can tell you though, that if you are deprived of sleep you will get bad grades and not do your best on your papers.
Get 7-9 hours of sleep for the night. I have been doing this most of my time in college. If you continue not getting the sleep you need, you will find that one day you just can't get out of bed, but skip class for the entire day sleeping. I've seen it happen to a lot of my classmates and friends.
Sleep deprivation can increase obesity. Staying up during the night also creates the likelihood for you to feel hungry and want to eat junk food. Getting the sleep you need helps the body to better control the metabolism of glucose. Desist from taking pills, drinking coffee and other energy supplements or drinks trying to stay awake.
Am not saying be lazy but getting enough sleep can help you to lose weight and improve your mood. If you have trouble sleeping there are many ways on how to get enough sleep in college.
#7 Become Stress-Free
---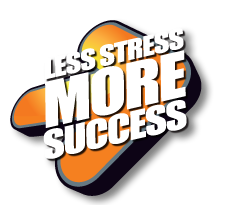 Be stress-free and stay stress-free. While being stress can cause some people to lose weight, it has caused many to actually gain weight. I know college can be really stressful but there are things you can do to cut back on the amount of stress you experience.
Many individuals when they are stress eat more, go for sugary stuff, comfort food, and have an I can't bother or dear to care attitude. They just let their weight go out of proportion.
Try to be more organized, keep in touch with upcoming projects and assignments. Don't use all your free time doing school work. Go out, relax, meditate, and do some breathing exercise. Spend at least 30 minutes per day just to sit back, think nothing and do nothing.
It really does work. Less stress-less weight gain. There are many ways how to manage stress in college. Here are some fun stress-relieving activities that you may want to consider next time feeling a bit overwhelmed and need a break.
#8  Use a Fitness Tracker
---

Using a fitness tracker is very important in reaching your fitness goals. A tracker is able to help you to keep track of your sleep, exercise, calories burned, weight loss and more. There is no better reminder that you will need.
You can wear it anywhere as it will keep count of your steps, heart rate etc. The Fitbit Ionic Smart Fitness Watch is available in various colors and styles allowing you to personalize it to your taste.
With this tracker, you will be able to monitor how much weight you are losing and calories burning. No need to run home and get on the bathroom scale with this smartwatch. You can get yours Here at a reasonable price.
#9. Start A Weight Loss Plan
---
A weight loss plan is not a must but would be a good if you could have one. This is recommended if you want to lose weight at a faster pace than which you are losing it.
Personally, I never need to take this option as I didn't need to lose that much weight. Observing my friends try out various plans I must say that not all work.
I am not an affiliate with this program but the only one I have seen work out for them after the many trials was the Nutri system program.
It comes with many customized weight loss plans. They have an exercise program and a variety pack of various low carbs, low sugar, and low-fat foods. The kits they provide are comprehensive and cater to both genders.
A weight loss plan can cost you a lot depending on the plan you choose.  There are many plans out there and for different purposes. You can make your own plan. This will take a little research though. You can also let your school nutritionist and fitness instructor help you make a plan for your ideal weight.
#10 Stick To It
---
Sticking to your commitment to lose weight can be hard. The biggest problem with not losing weight is you. Only you can get in the way of not losing weight. Curb your appetite and stick to the plan.
From time to time you may mess up but do not hate yourself for that. It is life and it does happen sometimes. Set realistic goals for yourself.
Don't aim to lose 10 pounds per day and when you only lose three for the week you become disappointed. Nothing works overnight.
If you have tried any of the tips mentioned in this post, do share your experience in the comments below. Hope you meet your fitness goals and feel motivated moving forward.
Author,
Nichole