Making a memory book can be really fun. You can order a ready-made one and just add your photos and special memories or you can make one with the use of some simple steps that I will be highlighting. This will allow you to put your own taste and style to things.
A memory book can be used for anyone who is graduating, whether it is from High school College, Kindergarten, vocational training school or even University.
It entails all the fun times you had and events that you participated in. This memory book is a graduation keeper that will allow you to look back in
A memory book is a graduation keeper that will allow you to look back in awe and amazement at all that you have been through so make the photos exciting.
Ideas To Make Your Book
First you will want to design a cover for your graduation memory book. This can be done with the use of a computer, by drawing if you can draw really well or by using one of your graduation photos. Determine the type of paper that you will use.
It could be soft or hard- cardboard or parchment paper could work. Both the back and the front must be of the same length and width.
You could also laminate your book at a bookstore or press and this will make it long lasting.
You can bind the book cover along with the pages with binding wire, a puncher to punch holes and bind it with yarn, or glue with a piece of fabric to make the spine of the memory book.
The next thing you would want to do is to personalize your book with creative stickers, initials or other art stuff that are available to you.
Finally, you will want to have sections in your book for photos as well as comments or signature slots so your buddies can leave a mark. Sections can also be in the form of a table of contents.
There are many sites out there that will help you to make your book but comes at a cost under $20.
You can take a look at Mixbook, Shutterfly or Smilebox where they provide the opportunity to make books not only for graduation purposes but for every season and occasion that you can think of.
They also offer digital options so that you can share it socially if you wish. For this option, you will need to upload all your photos that you want to be showcased in it.
How to Capture the Moments
With Friends
There are many fun times that you can capture when you are out with your friends. Some examples are: going to watch a movie, at an amusement park, going on a city tour, visiting the zoo, chilling out or having lunch at the cafeteria on school grounds or campus.
These photos can help you to even remember some good old buddies that you At least when you have your year reunion you may remember their faces. These photos are definitely keepers.
With Teachers or Lecturers
Most persons may have a favorite teacher or member of staff close to that really impacted their life through the academic journey. You always want to remember these individuals so ensure to get a picture with them or together.
You can get these on the  day of graduation as well. Ensure that you get all the highlights of the march, collecting your certificate and the wonderful scenes with friends and family. You can make your graduation picture poses as extravagant as you wish.
In Class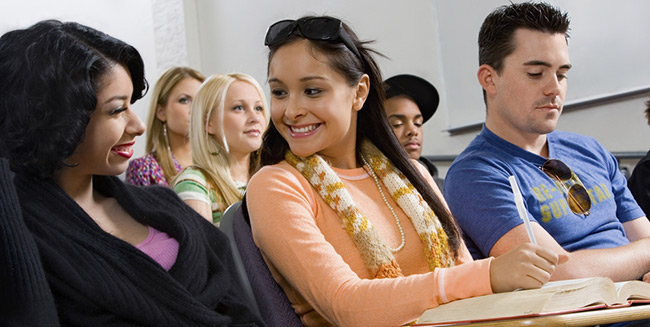 Whether it be that you were doing some class or group presentations, working in groups or going on field trips with members of your class, these are fun and exciting pictures that you would want to have being a part of your memory book.
The moments of sleeping in the lesson caught by your friends can be very funny. Workshops and seminars are also in this category.
At School Events
School events also present an opportunity to get some highlights for you to add to your book. Schools usually have sport days, banquets, etc.
These are events that you would want to be present at if interested to capture all the highlights.
You may even be a part of the choir, cheerleading team or performing arts group. Going out on field trips or performing a charitable task with a group are also good ways to make your book more interesting.
I hope that these few ideas have helped you to come up with ways how you can complete your memory book. Do feel free to share what your ideas and what you have tried in the comments below.
Do feel free to share what your ideas and what you have tried in the comments below.
Nichole,