The moment that many graduates have long waited for, the day of graduation. Taking memorable photos is one aspect that comes along with the package. There are many ways to take excellent photos.
You may want to consider who is taking the photos for you. Having a professional if you are able to afford one would be ideal. So as to get the best quality possible and variety.
Judgement on what looks good and is okay can turn out to be pretty contrasting. Awkward poses should not be classified among your photos.
If you want your photos to give a good impression on maybe your children in the future, parents, friends, and family member you can just follow the few tips that I will outline below.
Tips
---
Be relaxed and be yourself
Be enthused and optimistic
Wear a smile it's your day
Avoid slouching
Shoot photo at different angles
Single Photos with Self
---
It  is time to be the star of your very own red carpet. You may want to catch in some of your photos monuments and or places of interest to you. You could also take with you a few items from home that are in relation to what you use to do or study while being in college.
Such items could be; a basketball, cheerleading clothes, guitar, books etc.You may want to try the waterfall, garden, statues, or emblems symbols that represents your institution.
Females
---
Males
---
Okay Okay. So I know that most males tend to not smile a lot or any at all. This can and can not work in your favor. Having a nice or neatly done hair cut make the picture get good ranking.
A slick, professional and cool look or pose can be the order of the day.
Photos can be taken anywhere of your choice. Indoors, outdoors etc. Capturing moments in gown and cap or other graduation dressing is very important.
Well it is said that if there are no pictures in this it means you never went to college or you never graduated.
 Put your Pictures into Perspectives
---
Knowing how to snap the highlights of graduation from different angles can do a lot for your photo. A simple camera can do a lot if place in the right positions. A professional camera is ideal for doing this and also in producing quality image.
Zooming in and out along with other features is not a problem in this case. Remember to utilize the use of flash on the camera when in dark or indoor areas as needed.
Picture Poses with Friends
---
If you have adventurous friends, you may just be able to improvise in taking the photos of a lifetime. Friends can really take it to the extreme when it comes to taking memory photos.
This can be really fun and exciting. Here are a few ideas.
Pictures with Family Members
---
It is safe to say in many ways graduation is not all but the graduate but for family members. Well mostly for these photos you may just have to pose the way that they want you to pose if they are not into the fussiness.
Make the poses those that show togetherness, love and bonding. Family members are at a graduation to show their support. You can be creative and arrange how you want the group to take the photos.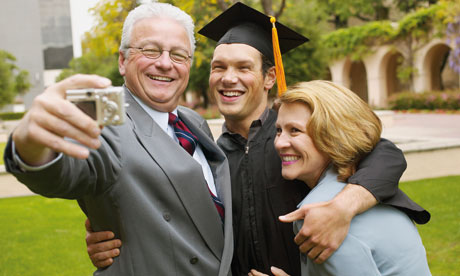 Be Extra Ordinary Turn up the Funk
There are always those who tend to create a scene. Maybe that is you. Be extravagant if you wish as long as it is not something that will create embarrassment and make you the unforgettable "Clown of Grad."
It can be making a fashion statement, turning up at the ceremony in some unusual car or wearing something unsual under your gown.
Try the looking away Pose or be Caught Off Guard
A lot of times these pictures are taken effortless. It is sometime about the camera person catching you off guard. In that moment walking across the stage to collect your certificate, jumping,  texting while in the ceremony, hugging and laughing with family members or friends.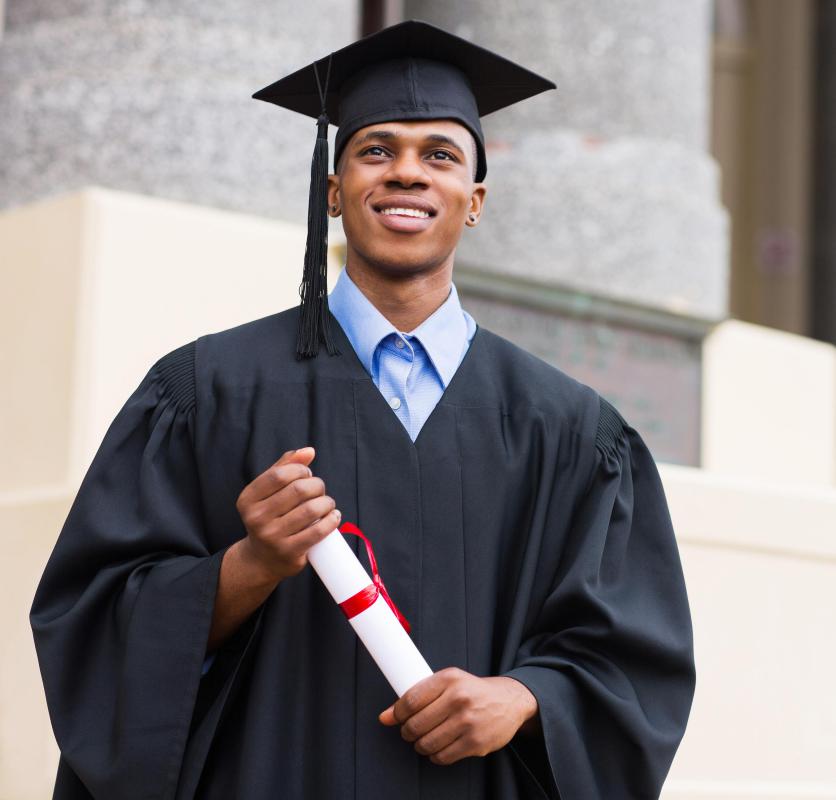 I hope that the graduation ceremony goes well and you get the opportunity of taking some great photos. You can leave your comments below.
Nichole