Product Name: Auto Mass Traffic Generation Software

Website: www.automasstraffic.com
Price: $37
Owner: Mo Latif
Overall Ranking:  13 out of 100 
Auto Mass Traffic Generation Software is a new kid on the block when it comes to sending loads of traffic they claim will generate sales.
You may be wondering if this is just a bag of hype or you can actually increase your sales and revenues with this system. In this review, I will be explaining what AMTGS is, how it works and if its worth your time and money.
About Auto Mass Traffic Generation Software
---
AMTS is a program that drives traffic using PPC (Pay Per Click). The software of itself does not necessarily gives you traffic but tell you or provide training on how to buy traffic from other traffic websites. This is totally misleading as the program is nothing as it names itself. First red flag.
The owner behinds this is Mo Latif. No one seems to know this "Mo Latif" behind the program. He hides his identity to protect his reputation as he sees how much money he can pull in before this ship crashes.
This software promises that it will send tons of traffic to any website that you have, getting rid of your traffic problems. In the PPC world, what he is offering will not get you very far as many cheap traffic sites are worthless.
In order to get sales, one need traffic that is targeted and of quality. It is better to get 50 visitors of quality traffic and 20 sales that 50000 nontargeted traffic and no sales, because visitors are not interested in your site and ends up clicking away.
Pro's and Con's of AMTGS
---
 Pro's
Training not exceptional but some of the information useful.
PPC Campaign training is not too bad
Con's
False claims, hype and lies.
No real traffic
Upsells
Terrible video and PDF format quality
No support.
Website problems
Training is mainly text tutorials
Many complaints of not gaining access after purchase
No refund
Who is AMTGS for?
---
This product is for individuals who want to be referred to other traffic sites to find traffic for their websites. It is for those who do not mind paying $37 for useless traffic that has a 98% chance of not converting.
It is not for newbies who are interested in getting quality traffic to their websites/ businesses or those who want to make sales or money online.
Training and Tools Overview
---
Provided in their training are 16 ebooks relating to internet marketing. These books don't help much in getting you the traffic that you are paying for.
In fact, what it mainly does is to tell the steps one need to take in purchasing traffic, set up adverts and create a marketing budget for advertisement. In his training, he recommends a bunch of PPC companies that you can buy traffic from.
Now he does not deliver quality traffic and recommends you to buy from his friends. Am sure he's getting a cut out of it. Training is in the form of text tutorials videos letting you set up ads which are pretty boring and of poor quality.
Mo Latif in an effort to keep his end of the bargain sends some cheap traffic that is not targeted in PTC ads and they don't convert. This is a waste of money giving you no returns.
Mo Latif will tell you that there is no such thing as free traffic but that is not true. As for my website, even this one you are reading now, I am getting hundreds of visitors per day. You can learn more here.
Free traffic is available in the forms of SEO, learning from youtube, and social media. Paid traffic are in the forms of PPC, PPV, CPV, PTC etc.
Mo Latif also offers what he claims is a keyword research tool but this is actually a competition research tool that is not that good. It analyzes website URLS to monitor keyword competition.
Support
---
There are many complaints from customers that when they try to access the website the page is down. This is another red flag that the site may go down in scrambles pretty soon.
Forget about the refund as many have tried in the past to get it and it proved unsuccessful. AMTGS is a Clickbank product and on several occasions after purchase individuals cannot access it.
If you didn't get the product or can't access it, then you can report to Clickbank the issue and ask for a refund. If unsuccessful and you made a purchase through PayPal then you will be able to file a claim in their dispute and resolution center. Don't expect any help in response from Mo Latif as you will pretty much be on your own.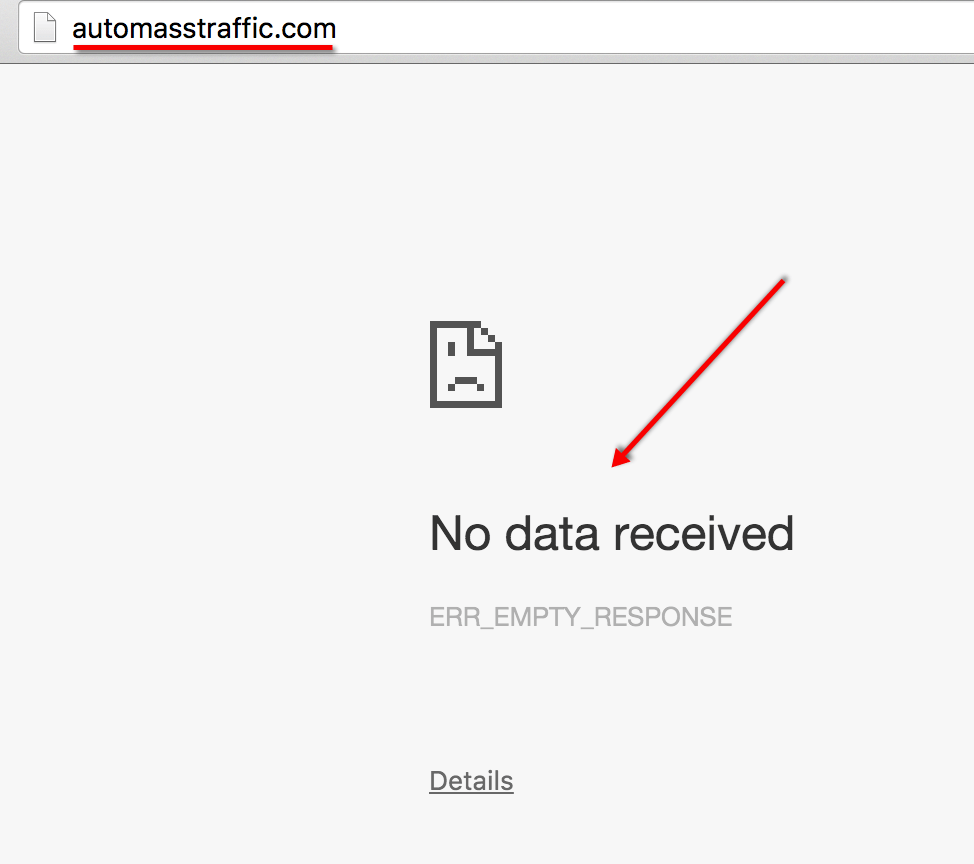 What does it Cost to be a Member?
---
To get access to the program comes at a cost of $37 for a referral to traffic sites that will not convert and is not worth it.
To get traffic from these other sites will require additional money. Yes an upsell!
Oh, let me add that you will not start making tons of money from using their system. Most of the information you are paying for in their training about PTC and internet marketing can be found online for free.
To the right is a common image they have on their page of increased earning after using their system. This is all a dream Latif is trying to sell you.
My Final Say
---
There is nothing extraordinary or so fantastic about the Auto Mass Traffic Generation System. Hyped up and proves too good to be true. I have given them 13 out of 100 only because the training has some useful stuff about marketing but still not worth the $37. This is not a program that I recommend. 
Learn how to drive Authentic Traffic with My #1 Recommended Program. It is free to join allowing you to test out the system if you want it or not. With my recommendation, you will learn how to drive tons of free traffic to your website and how to master the PPC traffic that Mo Latif is giving you for $37.

My #1 program will teach you all about PPC, internet marking, how to make money online owning your own business and how you can drive traffic using it and also get free traffic. If you don't want to put some work into getting traffic, you will end up paying lots of money for useless ones.
Below is a comparison My #1 Recommended program and AMTGS. Let me know if there is anything that I can help you with in the comments below.
Author,
Nichole