Product Name: 4 Corners Alliance Group
Website: www.fourcornersalliancegroup.com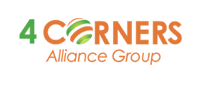 Price: $18 up to $300/month
Owner: David Harrison
Overall Ranking: 25 out of 100 
The Product
---
This is a mulit level marketing company (MLM). It provides resources that will teach an individual how to gain and manage their finances. What MLM companies do is that the use what is called a pyramid scheme to make money, so is 4 Corners Alliance doing this? They advertise being able to make $500,000 by just making a payment of $18.
The business works on the basis of recruitment/recruiting others. There is minimum information out there about the company and the explanation of how it works might be technical, but I will break down the process as easy as possible so you will know what exactly you may be going into.
so what is the product? These are in the form of educational resources such as books and recruiting others in and of itself.  Yes it is good that they try to educate people in financial matters, on the other hand, there are tons of resources that a person can find on how to manage wealth and explains a lot. The thing is that these are free elsewhere.  It might not be the same exact products, but other books or tools are just as good.
Take for example one of my favorite book all-time best seller: Rich Dad, Poor Dad- believe me this book teaches a lot when it comes on to wealth and the necessary steps that an individual can take to achieving it just from the shared experience of a wealthy person himself.
Pro's vs Con's
---
Pro's:
They give education financially in the form of books to enhance business.
Education set books are downloadable in PDF.
Members can pay for books from earned revenues.
Members can sell the education set books to non-members to earn money.
Con's:
A lot of books to read.(people prefer video training or live coaching)
Members have to keep recruiting other persons to join so that they can receive a commission.
Members have to pay for a monthly newsletter $29.99 per month
You will need to be able to do extremely well in recruiting to make it financially.
Up-sells in book prices that ranging from $10-$300.
members cannot move to another level if he/she does not recruit the expected amount of individuals, and will pay for books from one's own pocket if needed.
A system where persons can sponsor others in joining- this is out of your pocket. (optional)
You need 5000 people to sign up to actually make the $500,000.00 that the company claims.
It breeds unwelcome miasma when members have to bother friends or others to join.
Books are not compatible with every device.
Support
---
Four Corners does not necessarily give support as many would think that they do. If people seek to get support from them what that they have on their website is the address location of the company where they can be reached and a cell phone number.
Cornerstone Alliance Group LLC
5550 Painted Mirage Rd
Suite 320
Las Vegas, NV 89149 U.S.A
Phone: 775 376 7637  
Trickery
---
On the actual website, you will see them have the photo of this lovely building below. This is how they are dreaming that their headquarters would look.
This is the actual image of the office building in Las Vegas. I created 2 screenshots from google maps after typing in the address. This is a mall area and Four Corners Alliance group only has an office space in it.
At the side of the building you will notice a sign that says "Executive Offices from $500 and a number to call" It is the same 5550 that is the number on the building. Building is the " Centennial Medical Complex."
They provide an email option on their website, where if individuals have questions they can send the company an email. Don't know how long the process takes in getting response to queries.
On the website, they typically refer people to reaching them on other social medias such as Facebook, Twitter, Youtube, and LinkedIn. When people need help with something they don't want to go through all these mediums to get the so called tech support that the company says they offer.
There is a website platform that each member has individually so that they are able to keep track of their sales, commissions, and members that they have on their team. It is more on the ground level where members are helping each other.
The team leader at times will call a meeting as I sometimes see them do at my university or the keep in touch over their groups on facebook to see how well the members are doing. But what about those at the top with the real experience and resources.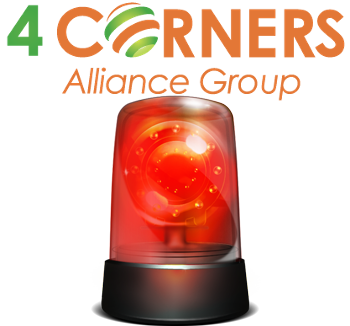 Training
---
4Corners Alliance advertises an online  financial market webinar discussion once a  month, only on the basis of members subscribing to the monthly newsletter and this costs $29.99.
Seems as though there is nothing free in this program. If members do not purchase it they eventually will have no tool or training material to work with.
Members of the team practically have to teach or train themselves on how to go about recruiting others to join.  There is no step by step training provided. Here brings out the point that this type of work is no walk over, in fact it is more offline (being in the streets getting people to sign up) than it actually is having the person sitting at home around their computer making revenues.
The only possible help is for the affiliate to talk to the person that introduced the program to him or her and most times that individual does not know much or cannot get contact with the owners either because they themselves were also referred to sign up.
There is no one-on-one coaching. All that the person has to do is purchase the books that the company has in their retail section and help themselves. "So much for taking an individual's $18 and them leaving them to figure out the rest in getting sign-ups for a monthly commission."
Who is it for?
---
4 Corners Alliance is really going viral and selling like hot bread especially at my college where students keep signing up each other. All unemployed persons are buying into it.
Not only these individuals but those who need extra cash or financial assistance. Those who have the time and enjoy recruiting people to buy  products and get little to no return will have no problem doing this type of work.
What Does it Cost
The Price
---
So 4 Corners Alliance Group advertises a one-time payment of $18 CHECK THIS OUT
So at present they have a total of 16 books through the six levels of their compensation plan, that members have to get on a monthly subscription.
Believe this is a lot of money to be spending on books. These books typically covers: finance, credit card debt, investment principles, real estate and mindset among others. I must say it is good that they try to educate it members. But reading 16 books seems more like information overload. All these are accessible by the company at a cost of $10-$300 per month.
Members of this alliance have to pay for a monthly News letter which goes at a cost of  $29.99 per month, this is what they advertise as a discounted price to it's members. This monthly newsletter is the closest that it's members receive when it comes to training.
Members are left on their own to figure out how to recruit persons with these materials. There is no form of coaching or training provided.
At first when I say the compensation plan and heard them explaining it on youtube I had my calculator in hand ready to see how much money can someone actually make.
It is like working to pay the bills. You pay the monthly news letters and that will be it not much will be in your pocket. This is very far from reaching the $500,000 claim that they are making.
Before you can get a penny from them you have to sponsor some people so it is like building your own team, and everybody doing this is building a team hilarious. Let me explain it in some simple steps using level 1 and 2 as examples.
Level 1
Pay starter money $18….10 goes toward  first book at level 1
Sponsor 4 people will cost you………$72…….and you get a return of $16
You have to pay the monthly newsletter fee….$29.99
In total the first month will cost  $119.99…..while only getting $16 to keep in pocket.
There is the option to not sponsor anyone and work to get the first 4 members…..then the cost would be $47.99 and not $119.99
Level 2
Member pays for the monthly newsletter………….$29.99
Member pays for the books at level 2 ……………….$10
Member needs 

16

new recruits.
In total, the member will only pay $39.99 for expenses.
Company awards member with$64…..for 16 persons………-39.99 expenses.
He/she have $ 24.01 left in pocket.
If a member should earn he/she needs to ensure that the persons that they have on their team remain signed up and not only that but purchase the monthly newsletter so that they can receive a commission. Remember as the level goes higher that the prices of the books increases……….up to $300 for 1 book."16 books total"
So the system works on the platform of matrix. A 4*6 one at that. Well after recruiting the first 4 people, that 4 needs to recruit others so that it can build up to 16 so that you can move to level 2.
If there are lazy people program on the team which is inevitable the leader will really need to be an energizer buddy so that they get more recruits. Only 4 is allowed at each level.
Example:
John introduces 4 people- tim, bob, harry and pat
Each member brings 4 new members each that makes 16 members. (4*4)
Moving John to the next level.
Hearing the compensation plan is not all difficult as it may seem. It is getting the initial 4 members to recruit others is what will be difficult.
My Final Say
---
If you want to ruin the relationship that you have with your friends, family, neighbors or co-workers, this is the company that will send you doing that. People do not like to constantly be bothered or asked to spend money to join a program especially if they have no interest.
In reality it is tough to keep one's team motivated so that you can get a commission at the end of the day. If people cancel their accounts too bad for the person or team leader who is expecting to earn an income at the end of the month. It is hard work in recruiting people to join.
So is it a scam?
Usually scams just take your money and give you nothing in return, well at least you will be getting books here and if you really want to see a commission to achieve the $500,000 they claim do the math and see how many people that you will need to recruit.( You are looking at $5000 recruits) Yes you can look a the diagram again and see the number of affiliates needed to get the big figure earnings.
All that they use to catch people in signing up is the "low one-time payment of $18." A offer like this may work for some people, but not everybody has the same luck.
Getting tons of sign-ups is a priority to think of seeing a penny through this program. Also considering the monthly newsletter and books that will be needed to purchase for each new level reached.
Anyone who loves to recruit people and believe that they can reach many through this medium of contact, can pursue the $500,000 but those who do not want to bother or irritate their friends, family or neighbor HERE IS AN OPPORTUNITY.
Below I am sharing a comparison table of my #1 recommended Program that is totally Legit.

Conclusion:
4 Corners Alliance Group
If currently you are a member of the 4 Corners Alliance and have either a negative or positive experience, you are free to leave you comments or feedback below.
Also, if you have any questions on this review, do feel free to ask as I am interested in giving a hand and hearing your views.
Nichole